Mary W. Matz, M.S.P.H., C.P.E.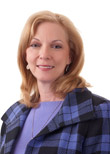 Ms. Matz is the national Patient Care Ergonomics Program Manager for the Department of Veterans Affairs, Office of Public Health, Occupational Health group.
Initially, Ms. Matz led research teams in studying aspects of the science and implementation of Safe Patient Handling (SPH) programs. Subsequent to research activities, she acted as a consultant in many Veterans Health Administration (VHA) facilities. When the program was implemented nationally, Ms. Matz became the program lead, providing expertise in patient care ergonomics and direction in implementation and change management strategies to over 150 SPH Facility Coordinators throughout the VHA system. She also assisted the Department of Defense and Indian Health Service in initiating SPH programs based on those developed in VHA.
Ms. Matz is a certified professional ergonomist. She co-authored many peer-reviewed papers and book chapters on the subject and is asked to present nationally and internationally on patient care ergonomics. She is a subject matter expert in patient care ergonomics, representing the United States on the International Panel of Patient Handling Ergonomics and is the chair of the American Nurses' Association Safe Patient Handling Standards Development Task Force. Her efforts resulted in the incorporation of safe patient handling design guidelines in the "2010 Guidelines for the Design and Construction of Health Care Facilities," and she continues her work with the design development/revision group (Facilities Guidelines Institute, Healthcare Guidelines Revisions Committee). She is the team lead in developing a patient care ergonomic safety risk assessment for integrating safety in the healthcare facility design process through the Center for Health Design and the Agency for Healthcare Research and Quality. Ms. Matz serves as subject matter expert for the U.S. Access Board Medical and Diagnostic Equipment Advisory Board. She sits on the board of the NIOSH Environmental Resources Committee at the University of South Florida and is on the editorial board for The American Journal of Safe Patient Handling.
Ms. Matz received her Masters of Science in Public Health in Industrial Hygiene from the University of South Florida. She was awarded the Advocacy Award for Improved Caregiver Safety in 2011 and the National Occupational Research Agenda 2006 Partnering Award for Worker Health and Safety.