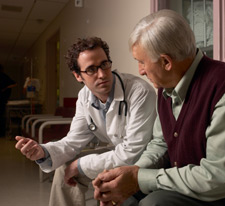 VA offers a range of health services, educational materials for health care providers and patients, and research studies that examine health effects of participation in Project 112/Project SHAD.
Diagnosis and treatment of health effects
Chemical, Biological and Radiological Weapons, a Veterans Health Initiative independent study guide, provides clinicians an overview of issues facing Veteran patients who may have been exposed to chemical, biological and radiological weapons. It includes information on Project 112/SHAD.

 

Educational materials
At VA's request, the Department of Defense (DoD) developed fact sheets for each Project 112/SHAD test, which include information on the test dates, location, agent/stimulant used and whether DoD has provided VA the roster of personnel involved.

 

Research on health effects of Project SHAD
To date, there is no clear evidence of specific, long-term health problems associated with participation in Project SHAD. VA is sponsoring a follow-up to the Institute of Medicine Study, Long-Term Health Effects of Participation in Project SHAD, expected to be available in 2014.