Attention A T users. To access the menus on this page please perform the following steps. 1. Please switch auto forms mode to off. 2. Hit enter to expand a main menu option (Health, Benefits, etc). 3. To enter and activate the submenu links, hit the down arrow. You will now be able to tab or arrow up or down through the submenu options to access/activate the submenu links.

Novel Coronavirus Disease (COVID-19)
Visit Centers for Disease Control and Prevention Coronavirus page for the latest information.
What is VA doing?
VA has implemented an aggressive public health response to protect and care for Veterans, their families, health care providers, and staff. Safe care is our mission.
Much of our work during the pandemic is described within our COVID-19 response plan. Plan installment 1 covers the period of January 2020 through June 2020. Plan installment 2 covers the period July 2020 through January 2021.

Additional information can be found on the COVID-19 Response Reports page.
Part of the department's "Fourth Mission" is to support non-VA health care systems in the event those systems encounter capacity issues. VA is currently supporting COVID-19 response efforts within non-VA health care systems.
State Home COVID-19 Data
In accordance with Johnny Isakson and David P. Roe, M.D. Veterans Health Care and Benefits Improvement Act of 2020, , Public Law 116-315, State Homes (SHs) are required to report COVID-19 related information to Department of Veterans Affairs (VA) and to the National Healthcare Safety Network (NHSN) of the Centers for Disease Control and Prevention (CDC) weekly. SHs are owned and operated by individual States, and all data are self-reported by the SHs. VA is required to post publicly the total numbers of SH COVID-19 cases and deaths among residents and staff. SHs (Skilled Nursing Facilities and Domiciliaries) provide the data to the CDC/NHSN which provides it to VA. Centers for Medicare and Medicaid Services (CMS) has required CMS-accredited programs to provide COVID-19 related information to CDC/NHSN since May 2020. VA worked with SHs that were not CMS-certified to assist them to initiate and maintain reporting to the CDC/NHSN.
The total counts of cases and deaths displayed below on this page include cases reported by SHs to CDC/NHSN from January 2020 onward to the extent that the data are available. This cumulative case count is updated weekly. This data set changes as SHs report new data or enter corrections in CDC/NHSN to previously reported data. All counts of cases and deaths reported here are based on self-reporting by the SHs to CDC/NHSN and are subject to the limitations of self-reported data. Cumulative case and death counts reported may be incomplete for any time period and are especially likely to be incomplete for time periods prior to required reporting by SHs to CDC/NHSN.
In the week ending April 30, 2023, SHs reported that there had been 43 new COVID-19 cases. The SHs reported the Veteran status for 35 (81%) of these cases. Of the reports that included Veteran status: 34 were Veteran cases and 1 were other resident cases, which may include spouses of Veterans or Gold Star parents. The State Homes reported 0 confirmed COVID-19 Veteran death events that occurred during the week ending April 23, 2023, and 1 other resident deaths that week. In the week ending April 30, 2023, there were 50 new staff cases and 0 staff deaths.
This posting was updated May 11, 2023, and no further weekly updates will be posted. The federal Public Health Emergency (PHE) for COVID-19, declared under Section 319 of the Public Health Service (PHS), expires at the end of the day on May 11, 2023. As such, Section 3003 of Public Law No. 116-315, which requires oversight for State Homes regarding COVID-19 infections, response capacity, and staffing levels during a covered public health emergency, also expires on May 11, 2023.
VA is providing a downloadable spreadsheet with reports for individual SHs as of the date of this final posting. VA is also displaying a graph showing time trends for cases and deaths among residents and staff.
As expected, there is variability in data in CDC/NHSN over time as SHs have newly enrolled and reported data, and as SHs have amended past data previously reported.

Additional COVID-19 nursing home information can be found on the CMS website at: https://data.cms.gov/stories/s/COVID-19-Nursing-Home-Data/bkwz-xpvg/ for those SHs that are CMS certified.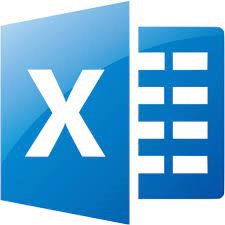 SH COVID information file - MS Excel format



State Home COVID Cases



State Home COVID Deaths

What should Veterans do?
Veterans with symptoms such as fever, cough, or shortness of breath should immediately contact their local VA facility. VA urges Veterans to contact VA before visiting – you can find contact information for your closest VA facility. Alternatively, Veterans can sign into My HealtheVet to send secure messages to their VA providers or use telehealth options to explain their condition and receive a prompt diagnosis.
Read responses to Veterans' frequently asked questions about accessing their VA benefits.
Upon arriving at VA, all patients will be screened for flu-like symptoms before they enter in order to protect other patients and staff. A VA health care professional will assist you with next steps once this screening process is complete.
At this time, VA is urging all visitors who do not feel well to please postpone their visits to VA facilities.
How can you protect yourself
Get a Covid-19 vaccine.
Learn to use VA Video Connect through the VA mobile app store or by contacting your VA care team, before any urgent problems arise.
Wash your hands often with soap and water.
Use an alcohol-based hand sanitizer that contains at least 70% alcohol.
Avoid touching your eyes, nose and mouth with unwashed hands.
Avoid close contact with people who are sick.
Stay home when you are sick or becoming sick.
Cover your cough or sneeze with a tissue (not your hands) and throw the tissue in the trash.
Clean and disinfect frequently touched objects and surfaces.
Get vaccinated against flu to prevent illness.
For more information
In accordance with the Office of Management and Budget's Memorandum M-20-21, all financial information that agencies are required to report concerning their disposition of CARES Act and other supplemental COVID-19 appropriated funds is publicly available on USAspending.gov*, specific information regarding COVID-19 spending can be found on the COVID-19 Spending profile page http://usaspending.gov/covid-19*.
* Links with an asterisk (*) next to them will take you outside the VA website. VA is not responsible for the content of the linked site.
return to top