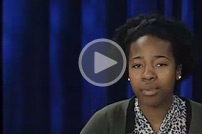 Break Free from Smoking
Video Length: 03:25
Don't give up on quitting! No matter how long you've smoked or how many times you've tried to quit, you can be smoke-free.
VA can help you succeed. Talk to your VA health care provider about how to quit smoking, including getting medication to improve your chances of quitting and a referral to a VA smoking cessation clinic.
To find the nearest VA health care facility:
Learn more about why to quit smoking and how to quit.
Smoking and Tobacco Use Facts
Smoking is the leading preventable cause of premature death and a leading cause of illness and mortality.
Smoking and tobacco use cessation persists as one of the VA's biggest public health challenges. Many Veterans began using tobacco while in the military.
Approximately 70 percent of all smokers say they want to quit, but even the most motivated may try to quit five or six times before they are able to quit. Over 3 million Americans successfully quit smoking every year.
To help Veterans quit smoking and tobacco use, VA offers:
Screening for tobacco use during primary care visits
Individual counseling
Prescriptions for nicotine replacement therapy, such as a nicotine patch or gum, or other medications
Participation in evidence-based smoking cessation programs
Veterans may contact the nearest VA health care facility to schedule an appointment.