Quit for a day, quit for life! It may be the best thing you'll ever do for your health.
Why should I quit?
No matter how old you are, quitting smoking is the single most effective thing you can do to improve your health.
It is never too late to quit. In fact, older smokers are more likely to be successful than younger smokers.
Tobacco use kills more than 440,000 Americans each year—more than alcohol, cocaine, heroin, homicide, suicide, car accidents, and HIV/AIDS combined.
Smokers are also at higher risk for:
Increased depression and anxiety
A shorter life (smokers die 13-15 years earlier than non-smokers)
Lung disease, such as bronchitis or emphysema
Cancers of the lung, mouth, esophagus, stomach, pancreas, cervix, kidney, and bladder
Heart disease and stroke
Sexual impotence and infertility
Cataracts, skin wrinkling, and skin discoloration
Increased use of other drugs and alcohol
Pregnancy complications
How do I quit? The basics of what works
Discover your options
Talk to your VA health care provider at your nearest VA health care facility about the many tools available to help you quit. Combine smoking cessation medications with counseling for the best chance of quitting smoking.
Develop a quit plan
Call 1-855-QUIT-VET (1-855-784-8838) to speak with a smoking cessation counselor, Monday - Friday, 8:00 a.m. – 8:00 p.m. Eastern Time. The quitline is closed on Federal holidays. Consejería en Español es disponible.
Any Veteran receiving health care through VA is eligible to use this service.
Speak with a counselor and get:
Help developing a quit plan
Individualized counseling
Strategies to prevent relapse
Follow-up calls to help you stay quit
Your counselor may ask you specific questions about your tobacco use, quitting history, and motivations to quit, to help create a quit plan that will work for you. Any information that you provide to the counselor during the call is kept private. It will not be shared with your VA health care provider or VA electronic medical record.
Counselors are unable to provide smoking cessation medications to callers. Talk to your VA health care provider about using medication, and let them know that you are using the Quit VET helpline.
Quit VET is a collaboration between VA and the National Cancer Institute (NCI).
Prepare to quit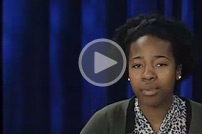 Break Free from Smoking
Video Length: 03:25
In addition to working with your VA health care provider, there are things you can do to get ready to quit:
Talk to your friends and family and your co-workers about getting support.
Anticipate challenges to trying to quit, particularly for the first few days.
Review your past attempts at quitting. What worked? What didn't?
Keep in mind all the reasons for quitting that are most important to you.
There are other things to do that some have found helpful:
Remember to remove all cigarettes, lighters, and ashtrays from your home, car, and work.
Make sure that you get enough rest and keep plenty of healthy snacks available.
You may want to begin a regular exercise program.
Put the money that you would normally spend on cigarettes or tobacco in a jar and plan to spend that on something that you can work towards to reward yourself.
What is available through my VA health care facility?
You can talk with your VA health care provider about getting brief counseling to help you quit. In addition, you may receive a prescription for nicotine gum, patch, or lozenge or for bupropion, another medication for smoking cessation.
You also can ask for a referral to a Smoking Cessation Clinic if you would like to attend one. Smoking Cessation Clinics have group or individual counseling.
To find the nearest VA health care facility:
Where can I learn more about how to quit and stay quit?
There are a number of websites that you can visit to learn more about quitting tobacco use. Here are just a few:
What are the health effects of secondhand smoke?
Approximately 50,000 Americans die each year as a result of breathing other people's smoke. You can help save the health of those you love by quitting smoking.
The 2006 U.S. Surgeon General Report on the health effects of secondhand smokers concluded that secondhand smoke causes early death and disease in children and adults who do not smoke.
Non-smoking spouses of smokers are more likely to have heart disease or lung cancer than if they were not exposed to smoke in the home. Infants and children who are exposed to smoke are at higher risk for dangerous diseases, such as sudden infant death syndrome (SIDS), severe respiratory illnesses, ear infections, and asthma. The most effective way to make sure that your children never smoke is to not smoke.
Learn more about secondhand smoke.