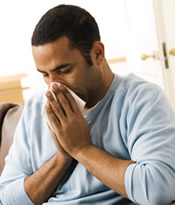 Flu is widespread in many communities. It's not too late to vaccinate.
Flu shots are available for Veterans enrolled in VA health care and VA staff. Check with your nearest VA health care facility or call 1-877-222-8387 to confirm availability. The flu shot is recommended for people 6 months of age and older.
Flu – short for influenza – is a respiratory illness that spreads easily from person to person.
Vaccination is your best protection against the flu, but everyday actions can help prevent flu too.
Vaccination

Learn about flu vaccines and why you should get vaccinated.

 

Prevention

Learn how you can step up to prevent flu.
 

 

Treatment

Find out how to treat flu and when to seek medical
care.

Tools & Materials

Download flu tools and materials: videos, brochures, posters and more.

 

Health Professionals

Influenza vaccination is a priority for VA health care providers. Learn more.

 

Pandemic Flu

Learn how VA prepares for and responds to pandemic flu.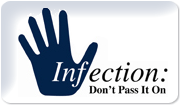 Contact VA
Veterans who have health concerns can: