These materials provide information about seasonal flu, H1N1 flu, pandemic flu, hand hygiene, and related topics. Materials are not copyrighted and may be reproduced.
Flu Self Assessment Tools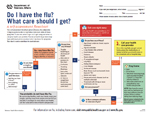 How do you know whether you have the flu? How do you know when it might be best to stay home, call a nurse advice line or your health care provider, or go for medical help?
Note: These tools are intended for Veterans and their caregivers. They are provided for information purposes only. They should not be used as a substitute for evaluation and treatment by a healthcare professional.
Your privacy is protected: The self assessment tool does not capture identifiable information in any manner.
Print Materials
Materials are not copyrighted and may be reproduced. You may print most materials using a standard office printer.
VA employees may refer to the Infection: Don't Pass It On Resource Catalog (2.71 MB, PDF) | text only (for screen readers) (78 KB, PDF) for a list of materials stocked for distribution.
Videos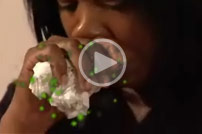 Watch videos about seasonal flu vaccination, how and when you should clean your hands, what you can do to help control the spread of flu, and related topics.
The Centers for Disease Control and Prevention (CDC) has free flu materials for download. This season's flu materials include messaging to address the 2012-2013 recommendations.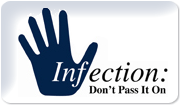 Contact VA
Veterans who have health concerns can: