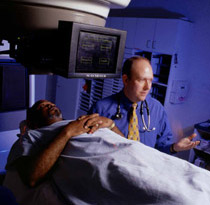 Clinicians can learn about caring for Veterans with traumatic brain injury (TBI) from the Veterans Health Initiative (VHI) study guide, Traumatic Brain Injury (3.86 MB, PDF).
The study guide provides an overview of the varied symptoms, treatment interventions, and long-term care needs of Veteran patients with TBI.
Sections include:
TBI assessment and management
Epidemiology of TBI
VA care and rehabilitation for TBI and polytrauma
Aging with TBI
Impact of TBI on families
The study guide is useful for VA and non-VA health care providers caring for Veteran patients. Veterans and the public also may be interested in the guide to learn more about symptoms and treatment. Go to the polytrauma website for information geared to Veterans.
Read the Mild Traumatic Brain Injury – Concussion Pocket Guide for Clinicians (425 KB, PDF) for a quick guide to symptoms, diagnosis, and possible long-term effects of mild traumatic brain injury.