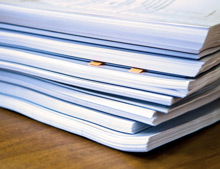 VA's Epidemiology Program, a research division of Public Health, assesses health concerns of Veterans who were potentially exposed to environmental hazards, including radiation, during military service.
We are conducting a new study, "Cancer Mortality among Military Participants at U.S. Nuclear Weapons Tests," to assess the risk of cancer among 120,000 Cold War-era Veterans who participated in U.S. atmospheric nuclear weapons tests between 1946 and 1958.
View published studies on radiation exposure.
You also may want to conduct an extensive search on radiation through the U.S. National Institutes of Health's PubMed.